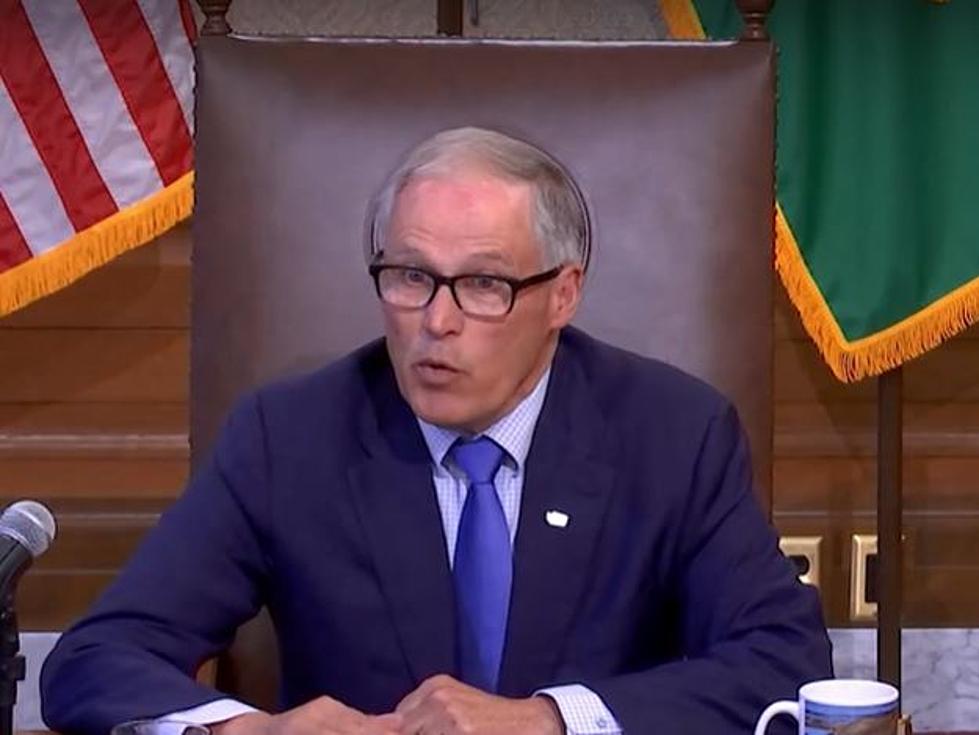 Gov. Inslee To Announce Special Session For Drug Possession Laws
Gov. Jay Inslee addressing press after bill signing May 1,2023
Governor Jay Inslee says he'll be announcing a special session today for state lawmakers to work on a drug possession law. 
The legislature failed to agree on a framework for drug possession penalties after the Senate and House passed differing versions of the same bill. 
Governor Inslee also said he's going to be heavily involved in governing the state after announcing Monday he won't seek a fourth term. 
"I do want to stress I've got 20 more months in the harness," said Inslee. "And I'm going to be pulling on the plow for 20 more months and enjoying every day of it." 
Inslee said he'll announce a date today for when lawmakers will be called back to Olympia to work on a drug possession law. 
The governor has said he wants a new law on the books by July 1st.  
The failure of the legislature to act could leave enforcement of drug possession violations in the hands of cities and counties.  
The state Supreme Court struck down an existing law in 2021 that made possession a felony. It's known as the "Blake" decision. Lawmakers then reinstated a misdemeanor penalty, which expires on July 1st.  
Meanwhile, Inslee says he's going to remain active on certain issues, notably climate change, after announcing he won't seek reelection. 
"I will remain active," Inslee said. "This is not a gone fishing sign we're going to hang up on our door. We're going to find some way to be active. Presumably, it will be in the clean energy space." 
Islee said his decision to not seek a fourth term was a difficult call that came in the past week. He said Washington has had an extremely successful past decade and a half, which sets up scenario for a smooth change in leadership. 
He made the comments during a Monday afternoon bill signing ceremony. 
More From Washington State News