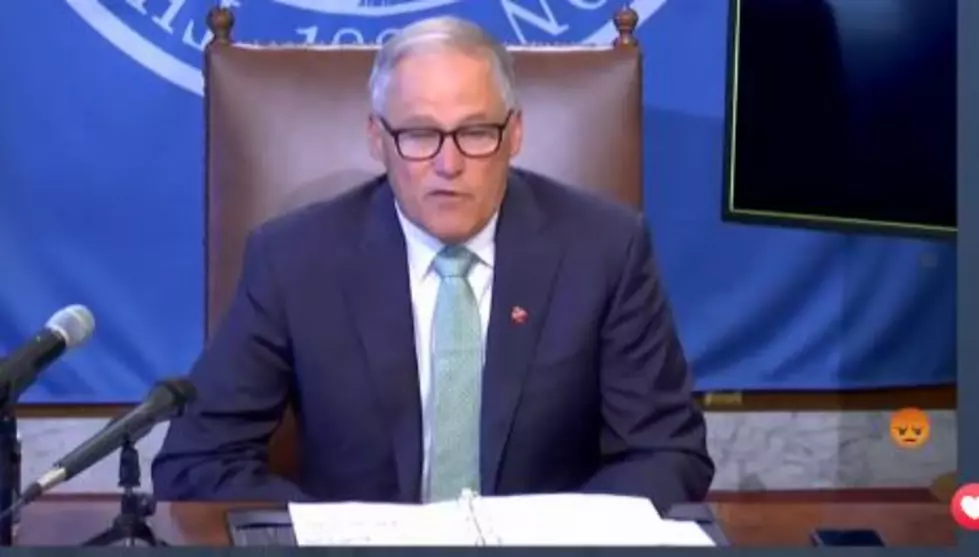 Governor Inslee: Mifepristone Remains Legal in WA Despite TX, 5th Circuit Rulings
Inslee tests positive for COVID a second time (TVW)
(Olympia, WA)  --  Recent rulings by a federal judge in Texas and the US 5th Circuit Court of Appeals will have no bearing on either the availability or legality of abortion drug mifepristone. That's according to Washington State Governor Jay Inslee. At a news conference today, he told reporters the drug will remain both available and legal.
Governor Inslee says the state has purchased 30,000 doses of the drug, enough he says, to last for years. He adds a federal judge in Spokane issued a ruling ordering the Food and Drug Administration to protect access to mifepristone in Washington and 17 other states protects access and supersedes the rulings from both the Texas judge and the 5th Circuit.
Inslee says there will need to be legislative action to make sure the state's supply of mifepristone can be distributed statewide. There are bills making the rounds in Olympia that will accomplish that. The governor says he's confident they will reach his desk for a signature.
Futuristic Sci-Fi Movies That Are Now Set In The Past
When these sci-fi movies came out, they offered predictions for the future of society — years later, they're officially set in the past.
More From Washington State News