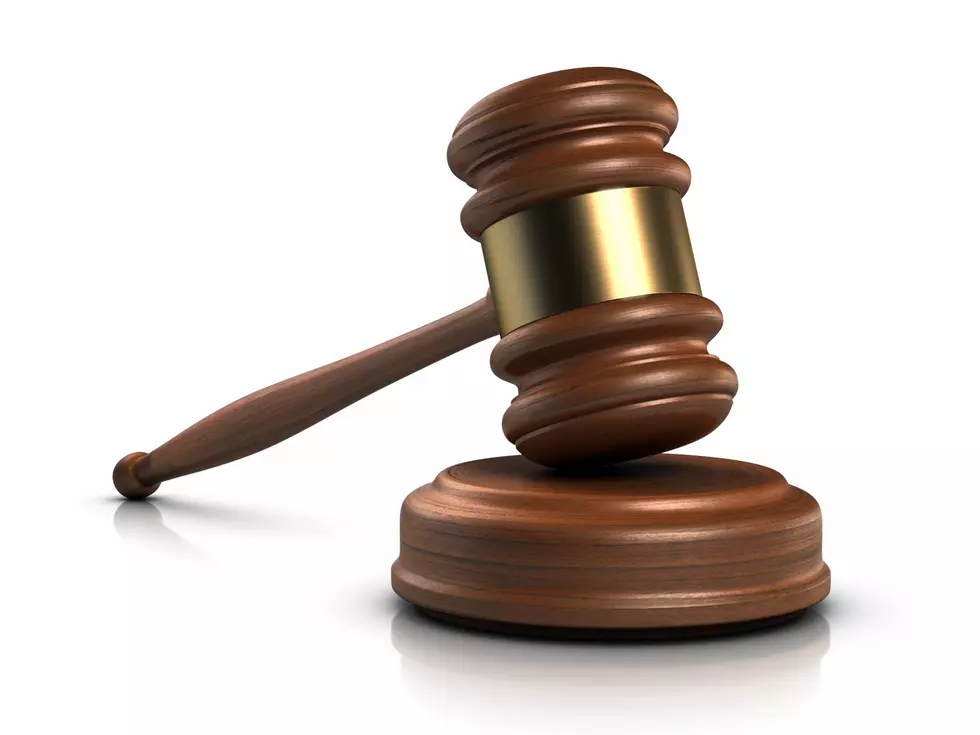 Yakima Man Get 5-years In Chelan County For Drug Trafficking
gavel
One of three men charged with drug trafficking last year will serve a five-year prison sentence after pleading guilty Wednesday in Chelan County Superior Court  
The plea deal of 36-year-old Brandon Lux of Yakima includes unlawful possession of a controlled substance with intent to deliver methamphetamine and second-degree unlawful possession of a firearm. 
He was one of three defendants arrested in a joint operation of the Columbia River Drug Task Force and the Department of Homeland Security.  
The operation resulted in the seizure of nearly 10,000 fentanyl pills, 2.5 pounds of methamphetamine and more than $16,000 in cash. 
Prosecutors agreed to drop a charge of unlawful possession of a controlled substance with intent to deliver fentanyl as part of Lux's plea deal. Two other smaller charges in Yakima and Kittitas counties were also dropped. 
Lux will serve a year of community custody once his prison term is complete. 
His agreement includes an Alford Plea, in which a defendant maintains their innocence but admits that the prosecution's evidence would likely result in a guilty verdict if brought to trial. 
"I was not selling drugs," Luz stated in his Alford Plea. "I am choosing to resolve the case and receive treatment services to address my addiction. Regarding the firearm, it is my brother's gun and he had left it in my car after he had borrowed it. I should have been more diligent about knowing what it is in my vehicle and I take full responsibility for that." 
One of the other suspects arrested in the joint operation, 46-year-old Nabiel Akhdary of Phoenix, Arizona. He was sentenced in January in U.S. District Court in Spokane for possession with intent to distribute fentanyl. 
Akhdary was given an 87 month term in federal prison, more than seven years after pleading guilty in September of last year. 
He was caught with 3000 fentanyl pills and a 9mm handgun at the Red Lion Inn in Wenatchee. 
Chelan County deputies said Akhdary made routine flights to the Wenatchee area from Arizona to drop off the drugs. 
The third defendant from the joint operation was 27-year-old Tyson Horner of Wenatchee 
In February, he pleaded guilty in federal court in Spokane to possession with intent to distribute 400 grams of fentanyl.  
His sentencing has been delayed several times and is now set for August 3. 
Horner has asked for a 5 year sentence, followed by 10 years of supervision. 
More From Washington State News