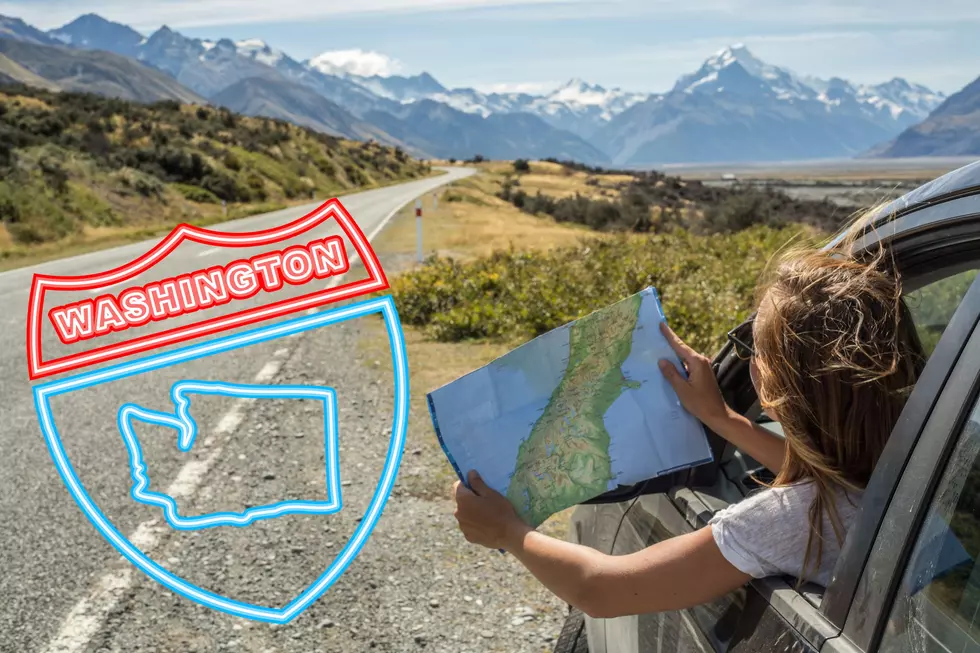 Explore 3 of Washington State's Most Breathtaking Scenic Drives
canva
Washington State is home to some of the most stunning landscapes in the US.
From lush forests and majestic mountains to crystal-clear lakes and gorgeous ocean beaches, there are so many breathtaking scenes to explore.
I know on one road trip near Mt. Rainier we'd come around a corner and the whole valley just opened up - it was breathtaking!
One of the best ways to enjoy them is by taking one of many Washington State incredible scenic drives. Let's take a look at three of the best ones you can experience.
The Mountain Loop Highway is a popular scenic drive that takes you through the spectacular mountain scenery of the Cascade Mountains and across picturesque meadows, streams, and forests.
The route starts in Granite Falls and takes you along a winding road with plenty of pullouts so you can stop and enjoy the views. There are also plenty of hiking trails where you can explore further into nature. Make sure to keep a lookout for wildlife such as black bears, elk, deer, eagles, hawks, and more.
The North Cascades Highway is another stunning drive through Washington's beautiful mountain ranges.
It takes about four hours from start to finish but it's worth every minute with its spectacular views around every bend in the road. As you drive along this route you'll have amazing views of glaciers, waterfalls, rivers, lakes, and lush green forested valleys. You might even see some wildlife along your journey.
The Olympic Peninsula Loop spans over 300 miles and takes you through some of the most breathtaking scenery that Washington has to offer.
From snow-capped mountains to pristine rainforests filled with giant trees like cedars and Douglas firs, this drive will leave you in awe as you marvel at nature's wonders around every turn.
Along your journey make sure to check out Lake Crescent which offers some amazing picnic spots and hikes that will take your breath away!
Taking one (or all!) of these scenic drives is an excellent way to get out into nature without having too much time or energy invested in planning an extended trip or hike.
So fill up your tank and get ready for an unforgettable journey as you travel through Washington's beautiful landscape on one or all of these amazing scenic drives.
10 Stops To Make While Taking a Day Trip to Seattle From Tri-Cities
Check out these 10 must-see attractions on a road trip from the Tri-Cities to Seattle
More From Washington State News