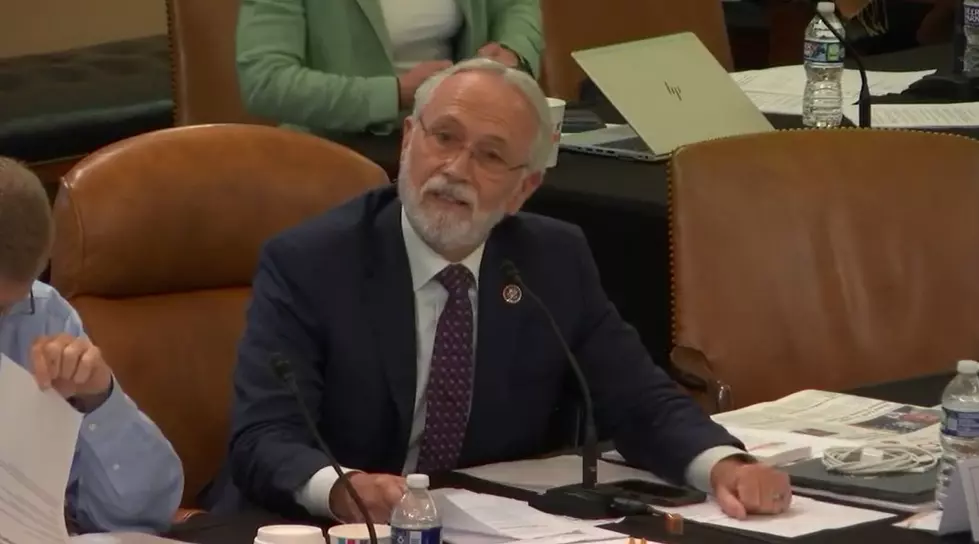 Congressman Dan Newhouse Launches Fentanyl Task Force for Central Washington Region
4th-District U.S. Representative Dan Newhouse is enlisting local community leaders to his recently launched Central Washington Fentanyl Task Force.
The task force is a volunteer working group that enlists the help of communities directly affected from fentanyl cases within the Central Washington region.

This includes those working in law enforcement, addiction treatment groups, or are medical professionals, drug court officials, school resource officers, tribal leaders, elected officials, and community leaders.
Here is a list of the following members of this task force:
Kimberly Bershing, RN, BSN, Chief Nursing Officer, MultiCare Yakima Memorial

Joseph Brusic, Prosecuting Attorney, Yakima County

Jered Carter, Clinical Supervisor, Sundown M Ranch & Substance Abuse

Judge David Elofson (Retired), Yakima County Superior Court

Jarred-Michael Erickson, Chairman, Confederated Tribes of the Colville Reservation

Sergeant Chris Foreman, Chelan County Sheriff's Office & President, Washington State Narcotics Investigators Association (WSNIA)

Chief Kevin Fuhr, Moses Lake Police Department

Dr. Raul Garcia, Medical Director, Astria Toppenish Hospital

Chief Chris Guerrero, Kennewick Police Department

Detective Erik Horbatko, Yakima Police Department

Ana Johnson, Program Manager, Chelan County Behavioral Health Unit

Chief Rob Layman, Sunnyside Police Department

Amanda McKinney, District 1 Commissioner, Yakima County

Rep. Gina Mosbrucker, Washington's 14th Legislative District

Sergeant Rafael Sanchez, Yakima Police Department

Chief James Shike, Yakama Nation Tribal Police

Alicia Stromme Tobin, Executive Director, Safe Yakima Valley

Megan Tweedy, Community Member

Sheriff Robert Udell, Yakima County

Andrew Wonacott, Community Member
"One life lost to Fentanyl abuse is too many," Foreman wrote. "Our community and our children's future are in grave danger if we do not come together and work towards combating this poison from continuing to be pushed into our community."
Newhouse said this task force should be able to bring broad perspectives on the topic besides those working in law enforcement.
"Through this taskforce, we can have a very comprehensive look at the problem, and I think will yield much more effective results and specific actions that can be taken that will help solve this in our communities," Newhouse said.
You can learn more about the Central Washington Fentanyl Task Force here.
More From Washington State News