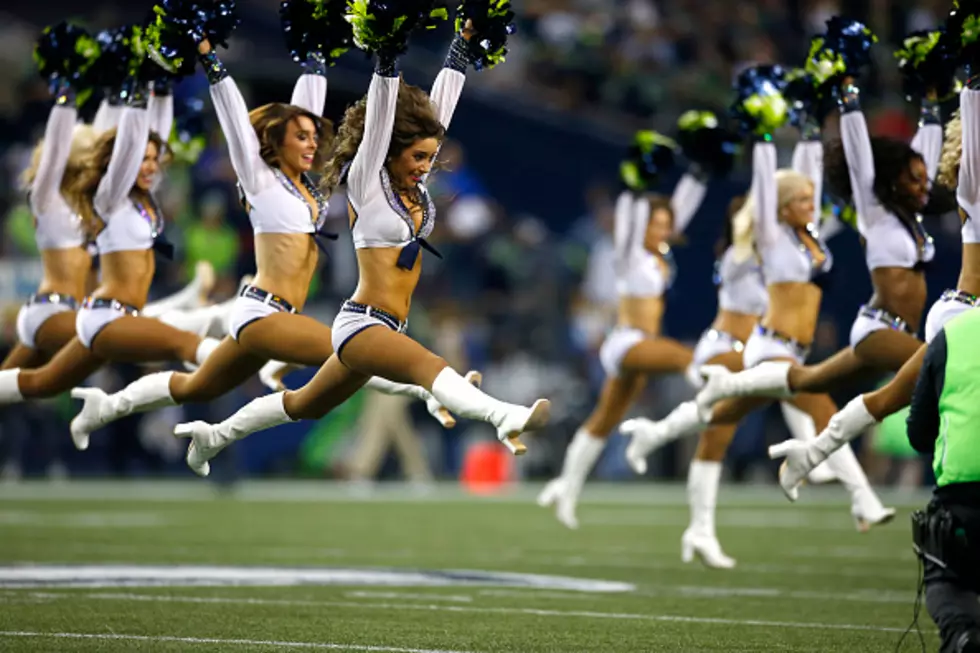 Got What It Takes? Seattle Seahawks Dancers Auditions Going On NOW!
Getty Images
It's game day! You have your snacks, your friends are over. The 12's are there in full force ready to root for the Seahawks! Then you see them on TV! They're on the field, in the blue and green game colors! Determination in their eyes! No matter win or lose, they're their bringing their A-Game! The music hits, and it's on... they hit the ground hard and start dancing harder... and eventually a football game happens!
What if you could be one of those dancers & cheerleaders on the field before the Seahawks take to the gridiron? This dream could come true, but you need to get on the ball and get your application in, and do it fast!
In a post on the Seahawks Dancers Facebook Page, they announced that "IT'S TIME!"
Our submissions for 2023 Seahawks Dancers Open Auditions are officially open! Send in your video now through Friday.
- Seahawks Dancers FB Page

 
The Seahawks Dancers Auditions are going on now till March 24th! Enter for your chance to be part of the 2023 squad! The requirements are pretty reasonable for such an opportunity. You need to be 18 years or older and have a high school diploma or equivalent. If you are selected for the squad, you must be able to attend all the rehearsals! If you meet those requirements, then get your headshot and a quick dance video ready and apply at Seahawks.com! Good luck, make us 12's proud and GO SEAHAWKS!
Got a news tip? Email us here.
MORE TO READ:
Washington Drivers: Stop Braking For No Reason When You See A Cop!
What's The Legal Age For A Child To Be Left Alone In Washington?
5 Tacoma 'Missed Connections' That'll Make You Scratch Your Head

The Perfect Date Night Location Takes You To Seattle, Washington

9 Tips To Help Avoid A Bear Attack In Washington

12 Things You Should Never Do At A Seattle Seahawks Game
The Greatest Seattle Seahawks of All Time
After the trade of Russell Wilson to the Denver Broncos, we can finally review his Seahawks legacy and career with totality. Where does Russell stand among the likes of Steve Largent, Walter Jones, and Kenny Easley? We are counting down the 25 greatest Seattle Seahawks players of all time.
From Ugly to Hot, Every Seattle Seahawks Uniform Ranked
More From Washington State News