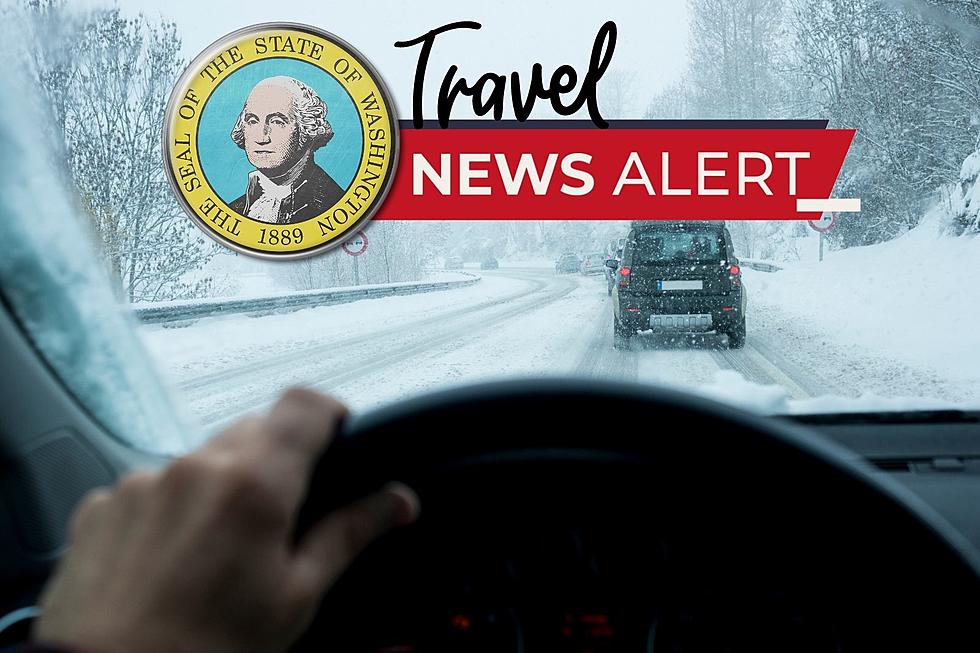 22 Inches of New Snow by Sunday Night on Main Washington Highway
Canva-Getty
This well-traveled part of Washington State is still gripped in winter and is expecting up to 22 inches of new snow by Sunday.
Travel Alert for Washington State
Remember that the weather can change drastically between different parts of Washington State.
You need to still be prepared for snow if you are traveling across the state, especially the mountain passes.
Hopefully, you still have your winter traction tires installed. If you took them off already, I would stay home unless you can catch a window of time with no restrictions.
Make sure you have chains in your car before you leave if you're not in an all-wheel drive car. You can get a ticket if you don't have them at least packed in your trunk.
Snow Still Hitting Parts of Washington State
Even though it has been pretty nice where I live, there are parts of Washington State that are still stuck in winter.
There are storms hitting parts of Washington State every day this week except maybe Saturday and next Wednesday.
Up to 22 inches of snow is expected by the end of Sunday, with more snow expected most of next week as well.
Which well-traveled part of Washington State is this lucky?
Washington State Mountain Pass Travel Warning
The parts of Washington State still getting hit hard with snow are the mountain passes. Some are still closed while others struggle just to stay open.
Snoqualmie Pass is the most traveled, connecting the east to the west side of the state.
Between today and Sunday, Snoqualmie Pass could get up to 22 inches of new snow.
Some days are worse than others, so the entire forecast is below so you won't get caught unprepared.
Snoqualmie Pass Snow Report March 9-13, 2023
The forecast for today is Snow, cloudy, and a high near 34° with temperatures falling to 31 in the afternoon. Wind chill around18°.
Light snow during the day with 3-5 inches in the PM. Southeast winds as high as 31 mph. The chance of precipitation is 90%.
For Friday, Snow, cloudy, and highs near 32° and wind chill around 18°.
West southwest around 12 mph. New snow accumulation of 5 to 9 inches is possible with another 3-5 inches of snow in the PM. Lows around 26°.
This is your best chance to get over the pass this weekend. hardly any snow expected, maybe 1/2 an inch early.
Highs around 37° and partly sunny during the day, cloudy in the PM. Little snow is expected in the evenings.
Sunday expect another storm with 1-3 inches of snow during the day and more snow expected in the PM.
Highs around 36° and lows around 34° and cloudy skies.
Most of next week looks dangerous for travel over the pass also.
There is a break in the weather on Wednesday, with Tuesday being the worst with a 70% chance of snow.
It is still early to tell accumulations yet, so watch the official Snoqualmie Pass report that you can find by clicking here.
LOOK: The 25 least expensive states to live in
More From Washington State News