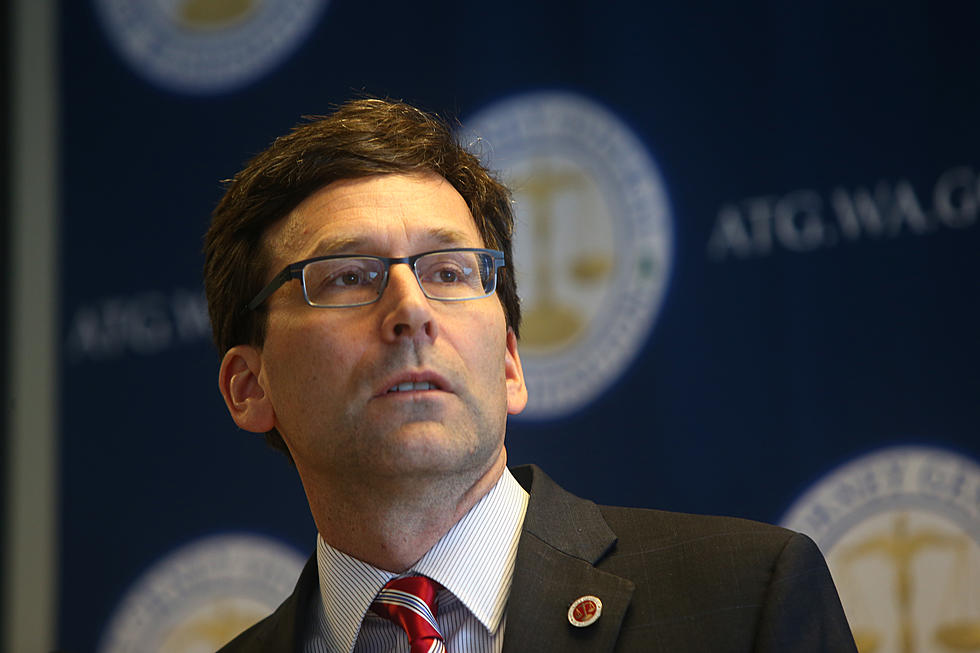 Washington AGO ordered private college to collect documents for potential lawsuit
Getty Images
(The Center Square) - The Washington Attorney General's Office is being accused of an "unethical and probably illegal" act of ordering a private university that is not a client of the AGO to seize and preserve records in anticipation of a potential lawsuit, a process known as a "litigation hold notice."
The litigation hold notice is part of an ongoing dispute between Police Strategies President Bob Scales, a former King County prosecutor, and the AGO over various aspects of a request for proposal process to develop a public police use of force database. Scales intended to subcontract with Seattle University, which at the time was looking at bidding on the proposal but ultimately declined.
In several ethical complaints, Scales has accused both AGO and Washington State University employees of colluding to ensure the university received the RFP contract. Scales is currently involved in a public records lawsuit against WSU, which is being represented by the AGO, after requesting records related to the RFP.
In a May 12 email, AGO Risk Manager Franklin Plaistowe wrote, "to find out if you are in possession of records related to a matter involving Bob Scales, CEO of Policy Strategies and request for proposals issued by the AGO; and If you are in possession of records, to ask you to take steps to preserve such records."
Seattle University's marketing communications confirmed in an email to The Center Square that they were one of the recipients of the email.
Attached to the email was a litigation hold notice along with Scales' protest related to the RFP process. According to the notice, "an immediate need exists for you to identify and preserve potential evidence, as you have been identified as a potential custodian of records that may be relevant to the subject matter of current and/or anticipated litigation described below. The duty for you to identify and preserve evidence is a continuing duty. Your obligation continues until you receive written notification that the duty has been ended and this hold has been lifted."
The notice warns that "failure to take reasonable steps to ensure the proper preservation of potential evidence will expose the State, your agency, yourself and the Attorney General's Office to a broad spectrum of court-imposed sanctions. At their most severe, sanctions could cost the State, along with any named employees, the ability to defend themselves and result in the imposition of monetary penalties."
The litigation hold notice's instructions are summarized to include the following instructions:
Identify potential evidence related to the subject matter of this Hold Notice.
Preserve such potential evidence whether it currently exists or is created after receipt of this Hold Notice.Complete Litigation Information Checklist/Verification Form, if one is provided.Await instructions regarding collection of preserved information.
The notice further states that "any communications (written, electronic, or otherwise) between your agency and the Attorney General's Office should be considered privileged and confidential, and should not be disseminated or disclosed to anyone unless you are specifically authorized to do so (by the assigned AAG, a senior manager in your agency, or a court order)."
A litigation hold notice is a notification sent from an organization's legal counsel to employees to preserve information. Although the AGO acts as legal counsel for public universities like WSU, as a private institution Seattle University has its own legal staff.
In an email to The Center Square, Scales called it a "fishing expedition" to see if Seattle University would comply.
"The AGO has no lawful authority to send out a litigation hold to persons and entities who are not its clients," he wrote in a separate email. "There is no reason for the AGO to send the hold to Seattle University except to interfere with the civil litigation process and attempt to obtain evidence about my lawsuit that they would otherwise not be entitled to until after a lawsuit was filed. It's all unethical and probably illegal. There are criminal statutes that deal with witness tampering and ethics rules that would prohibit this type of conduct."
In an email to The Center Square, Citizen Action Defense Fund Executive Director Jackson Maynard wrote that "the memo to Seattle U is problematic. Given that Seattle U was not represented by the AG's office because it's a private entity and had its own lawyer, the AG's office really shouldn't be providing legal counsel or advice on a pending litigation matter. This type of legal communication could also be viewed as a technical violation of ethical rules governing communications with represented by parties."
The AGO did not respond to a request for comment. Seattle University did not respond to an offer for further comment on receiving the litigation hold notice.
The Center Square
is a project of the 501(c)(3) Franklin News Foundation. We engage readers with essential news, data and analysis – delivered with velocity, frequency and consistency. If you would like to read the original article,
click here.
More From Washington State News