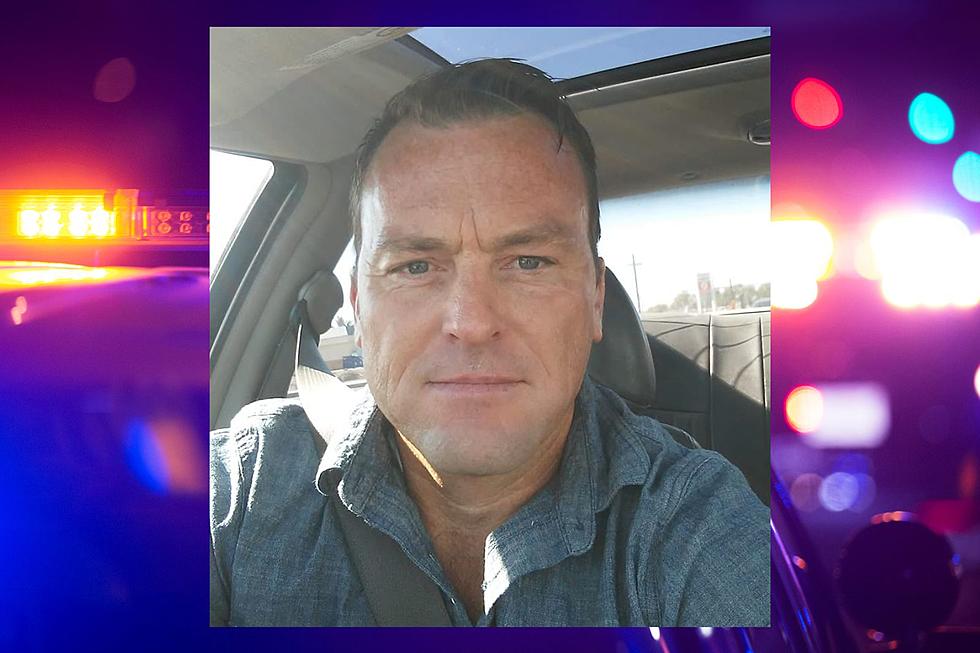 Tri-Cities Landscaper Arrested for Juvenile Abuse & Threats to Kill
credit Marty McCoy Facebook
A known Tri-Cities landscaper was arrested this weekend after police went to his home on suspicion of juvenile abuse.
Kennewick Police Investigate Reports of Juvenile Abuse
This weekend, the Kennewick police reported on their Facebook page that they went to the area of N Neel Street in Kennewick to investigate reports of alleged juvenile abuse.
They arrived at the home just after 7 pm last Saturday night (3/18/23) and observed "substantial injuries to the female's face" according to the post. That evidence gave police probable cause for arrest.
The Abuser Tried to Hide in the Bushes
The Kennewick Police Department points out that half the charges this man faces are because of what happens after they come to the door. They give a few details, but some have to be imagined from the charges applied to the case.
The "Felony Threats to Kill" charge only leaves out who the threat was given to. Did he threaten the police or the juvenile victim in the case?
The man must have tried to run away because police say they found him allegedly hiding under some bushes. "He elected to hide from police but was found hiding under bushes." That is most likely where the "Obstructing a Public Servant" charge comes from.
I find that fact ironic considering what we now know this man does for a living.
Assault in the 2nd Degree
The main charge is for Assault in the 2nd Degree, which is a Class B felony that is punishable by up to 10 years in jail and a $20,000 fine. What exactly is the charge of Assault in the 2nd Degree? The Washington State law RCW 9A.36.021 says:
"(1) A person is guilty of assault in the second degree if he or she, under circumstances not amounting to assault in the first degree:
(a) Intentionally assaults another and thereby recklessly inflicts substantial bodily harm; or
(b) Intentionally and unlawfully causes substantial bodily harm to an unborn quick child by intentionally and unlawfully inflicting any injury upon the mother of such child; or
(c) Assaults another with a deadly weapon; or
(d) With intent to inflict bodily harm, administers to or causes to be taken by another, poison or any other destructive or noxious substance; or
(e) With intent to commit a felony, assaults another; or
(f) Knowingly inflicts bodily harm which by design causes such pain or agony as to be the equivalent of that produced by torture; or
(g) Assaults another by strangulation or suffocation.
(2)(a) Except as provided in (b) of this subsection, assault in the second degree is a class B felony."
Police Post Comment Section Identifies Abuser Arrested
One person comments on the post, asking if the person arrested was Marty McCoy, the owner of Natural Beauty Landscape. Another person answers, saying "yes it's him he's my neighbor- he's always causing problems with the whole neighborhood". I checked and Natural Beauty Landscape Company is owned by Marty McCoy according to the company website.
I checked the name against the jail roster and the records match the case information. The Benton County Jail roster shows Marty McCoy in custody with the same charges. In the system. They name him as McCoy, Marty Christopher with Subject Number 15302 and date of birth of 09/02/1970. His business address is also listed as 20 N Neel St in Kennewick, the same location as listed in the police post.
Facebook Profile Shows Juvenile Daughter
The saddest thing about this entire story is what this poor little girl has had to go through. No child should have to go through life that way. The Facebook page of Marty McCoy not only confirms his ownership of Natural Beauty landscape Co, but also shows pictures of his kids, one of them being a teenage daughter. I have blurred out the face of his daughter from the photo but she looks to be about the same age as my own daughter.
I can not put into words how sickened and angry I feel about the details I learned this morning, after digging into this case. My only hope is that his kids can be protected and not have to live with abuse anymore.
You can read the entire police Facebook post below.
10 Famous Movies That Led To Major Lawsuits
More From Washington State News