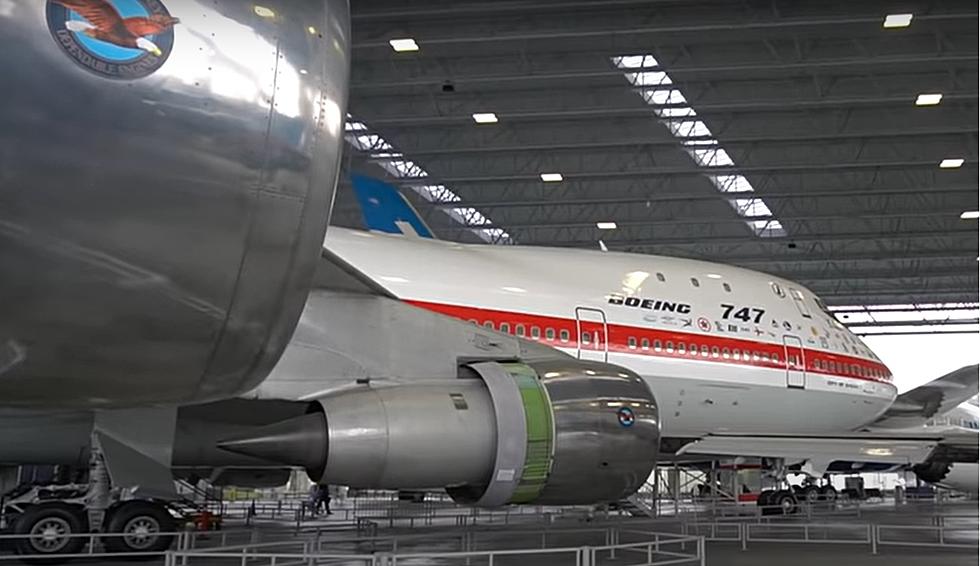 Take A Trip To These WA State Transportation Museums
Museum of Flight/credit YouTube/Paul Stewart
Planes, trains and automobiles was the 1987 comedy with John Candy and Steve Martin, nearly 40 years ago.  Here is a collection of museums dedicated to travel by air, land and sea that would make a fine bucket list for museum buffs and particularly,  fans of airplanes, locomotives, automobiles, boats, motorcycles and even horse-drawn carriages.
Here are some of the top museums in Washington State where the sole focus is on transportation
LeMay-America's Car Museum 2702 E. D Street Tacoma, WA.
Boasting a collection of 250 vehicles from the last century and 100 more on loan from a private collection.  LeMay recently opened an exhibition dedicated to 75 years of Porsche with several iconic models included. Learn more
Northwest Carriage Museum 314 Alder Street, Raymond, WA.
This collection focuses on late 19th century horse-drawn vehicles, everything from sleighs and wagons to coaches, buggies and elegant carriages.  The museum proudly display carriages used in the films "Gone With the Wind" and Virginia City" Learn more
The Center For Wooden Boats 1010 Valley Street, Seattle, WA.
The Center is an historical landmark designated by the city of Seattle and located on the south end of Lake Union.  Dedicated to the preservation of the Northwest's maritime history, there are exhibitions and wooden boats on display.  You can watch the students enrolled in boatbuilding classes and rent a wooden rowboat by the hour. Learn more
Northwest Railway Museum 9320 Stone Quarry Road, Snoqualmie, WA.
A visit offers train buffs a unique experience; the train shed exhibit with displays featuring locomotives, passenger and freight cars and the array of maintenance equipment that was necessary to maintain the railroads.  Another experience awaits at the nearby Snoqualmie Train Depot where train aficionados can hop aboard the Snoqualmie Valley Railroad for a scenic 5+ mile trip Learn more
Museum of Flight 9494 E. Marginal Way S,. Seattle WA.
This is perhaps the best known museum of any kind in the Northwest.  The facility is expansive with so much to see, you may want to plan more than a day to take it all in.  From the commercial aviation segment including the first Boeing 747 to space exploration;  check out the space shuttle trainer.  Then there are the military aviation displays to explore, there is so much to see. Learn more
The Most Misspelled Word In Every State
Google Trends reveals what people in each state searched for when searching "how do you spell..." Here are the most common spelling questions from every state. Source: Google Trends
Gallery Credit: Mikey Foley
The Fast 5 - Five of the Fastest Cars In the World
As of 2020 these cars were considered some of the fastest production cars in the world.
Gallery Credit: Karolyi
More From Washington State News