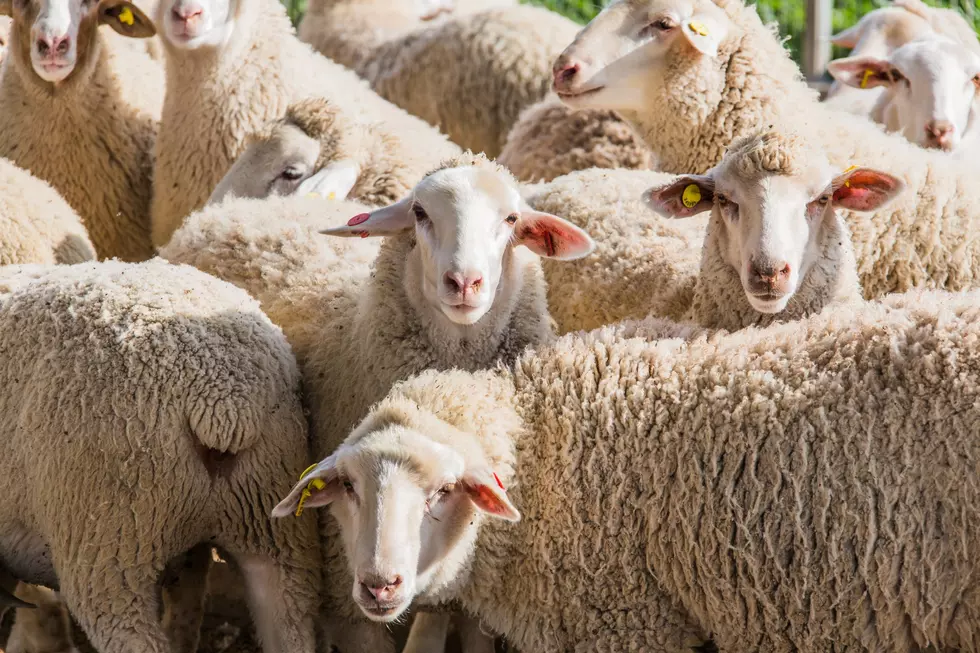 Special Connection for Sheep in the PNW
The Pacific Northwest serves well to many agricultural industries, including the livestock sector. 
Even though it may not be the biggest industry in the region, sheep make up their share of agriculture in the PNW. Sheep numbers have declined in the area from 2022 to 2023 according to United States Department of Agriculture National Agricultural Statistics Service. Idaho dropped 10,000 head, Oregon fell 5,000, while Washington saw a slight increase of 2,000 head of sheep. This makes a total of 412,000 head of sheep across the Pacific Northwest. 
According to Peter Orwick, the executive director of the American Sheep Industry Association based in Colorado, sheep production is unique in this area because of the different terrain. In Idaho and the eastern side of Washington and Oregon, there is more range grazing and the use of herders, and the western side where more farm flocks are raised. 
"The presence of the non-traditional ethnic lamb market is very dependent on production in the Northwest," Orwick explained, "as is the commercial lamb industry. They bring a lot of lambs out to feed them up to slaughter weight. The West Coast is such a huge consumption region in the U.S. and actually is only second to New England in terms of lamb consumption." 
On the meat market, lamb prices at the farm gate have returned to pre-pandemic levels, which were strong. However, input costs have dramatically risen since then, setting producers back. Orwick mentioned another challenge since COVID: retaining restaurant share. 
"We were selling 40% of American lamb into the restaurant trade, prior to COVID. Today, were back to only 25% and that's a reflection of those restaurants that haven't all returned. You can see restaurants that are extremely busy, people are out and spending money again, but there aren't nearly as many of those restaurants around so that is a struggle our lamb promotion board is dealing with, trying to make it up in the retail/at home preparation and consumption." 
Orwick then turned to the wool side of the industry, saying sheep are critical and share a special relationship to wool companies, like Pendleton Woolen Mill, and others in the region. 
"We have a world-wide situation that all the (wool) producing countries are struggling to get past." Orwick continued saying, "We've been meeting with the textile industry on that. I would relay that's why we have our American Wool Council, which will be meeting in Oregon, with the Pendleton company. It's a good opportunity for producers in the Northwest to participate with these national boards." 
Despite the drop in numbers and challenges that face the sheep industry in the Pacific Northwest, the dual-purpose livestock share a special connection to this area. The sheep producers in the PNW serve a diverse market, on a diverse landscape, in an amazing changing time.
Sources: American Sheep Industry Association & PNW Ag Network
5 Reasons Why Washington State Is Better Than California
Looking for a lighthearted way to compare Washington and California? We've got you covered with this amusing list of 5 reasons why the Evergreen State takes the cake.
More From Washington State News