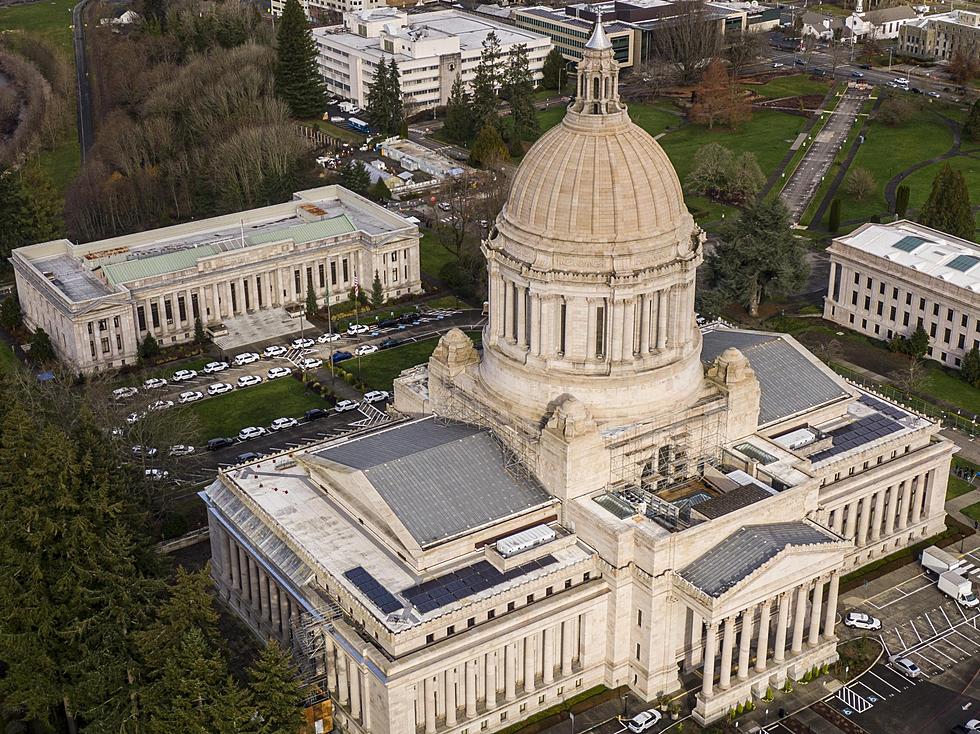 Sen. Short says Bill Aimed at Curbing Climate Change Would Hurt WA Counties
Washington State Capitol, Olympia, WA/ Getty Images
A bill that began in the Washington House targeting the state's response to climate change is now moving through the Senate after passing its initial chamber on March 3.
House Bill 1181 (HB 1181) is designed to improve the state's response to climate change by making upgrades to its planning framework.
Seventh District Sen. Shelly Short (R) of Addy opposes the legislation because she feels it would interfere with a variety of more progressive bills that have also been introduced during the 2023 session.
"We have seen a lot of very good bipartisan measures this session which give tools to builders and home owners and communities to make sure there is housing available in all price points. But this bill is going to frustrate all of that."
The measure mandates that all of Washington's 39 counties take various steps to curb climate change and improve climate resiliency and also includes numerous transportation elements, including limitations and fees for vehicle miles traveled.
But while Short disagrees with many of these requirements, her greatest concern rests with language in the bill that she says would allow special interest groups to appeal a county jurisdiction's actions.
"The bigger piece of this is that they're all appealable. If a county uses the suggested guidance then it shouldn't be appealable. But instead, the bill says that you can still use commerce's information to develop the work but if we still don't like it we're going to appeal. And that doesn't create any certainty within our communities."
HB 1181 was introduced by 1st District Rep. Davina Duerr (D) of Bothell and has 25 co-sponsors.
It is scheduled for executive session in the Senate Committee on Local Government, Land Use & Tribal Affairs today (March 16).
More From Washington State News