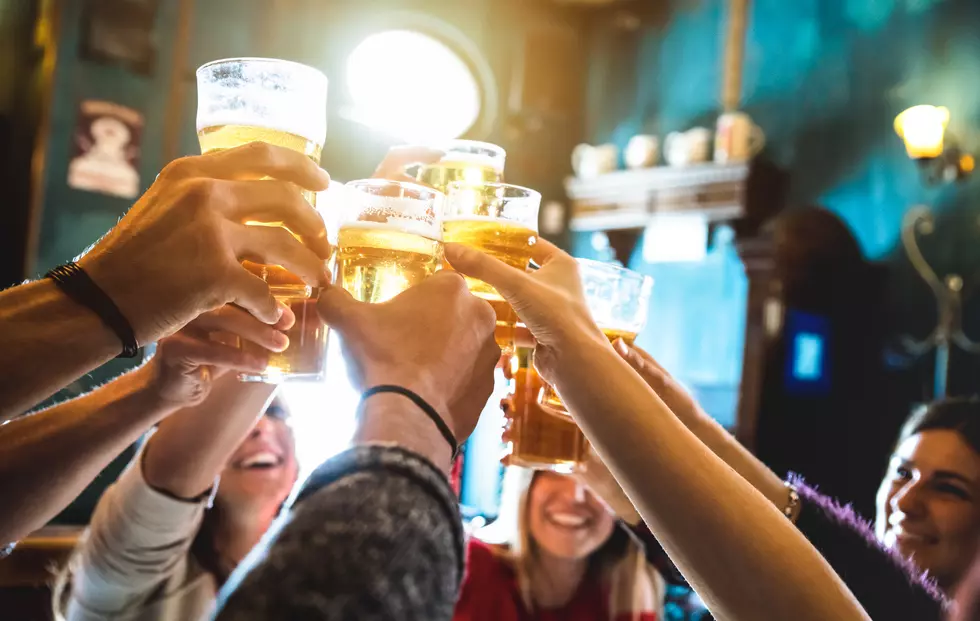 Cheers! A New Brewery in Selah, All Set For Its Grand Opening!
Getty Images/iStockphoto
We have some great local breweries in the Yakima Valley! Bale Breaker, Valley Brewing, 5th Line, The Tap, and Bron Yr Aur, to name a few. With something so extraordinary in a place that supplies a good amount of the world with hops, it is great to add a new brewery! This one just might be your new favorite!
The new brewery is on Selah's outskirts, which makes sense with the name Outskirts Brewing Co. After a year of work, the new business announced via its Facebook Page that they are ready for its Grand Opening!
"Hard to imagine that we have been working on this place for almost exactly a year now. We are beyond excited to announce that we will be open for business on Monday, May 15th. Can't wait to see you all down here!" – Outskirts Brewing Co.
Only a little is known about what will be at their grand opening. Their website (as of this writing is under development) says how Outskirts Brewing Co. will be "Bringing a unique brewery and restaurant experience to Selah." I'm sure we'll be getting more details about what they'll have on tap and what will be on the menu for the restaurant portion of the brewery as we get closer to the May 15th open date. (Grand Opening Photo Below: Digital Vendetta)

What's your go to brewery? Will you be checking this one out? Tap the App and let us know!
LOOK: Best Beers From Every State
To find the best beer in each state and Washington D.C., Stacker
analyzed January 2020 data from BeerAdvocate
, a website that gathers user scores for beer in real-time. BeerAdvocate makes its determinations by compiling consumer ratings for all 50 states and Washington D.C. and applying a weighted rank to each. The weighted rank pulls the beer toward the list's average based on the number of ratings it has and aims to allow lesser-known beers to increase in rank. Only beers with at least 10 rankings to be considered; we took it a step further to only include beers with at least 100 user rankings in our gallery. Keep reading to find out what the best beer is in each of the 50 states and Washington D.C.
What Are the Signature Drinks From Every State?
Got a news tip? Email us here.
TRENDING NOW:
More From Washington State News