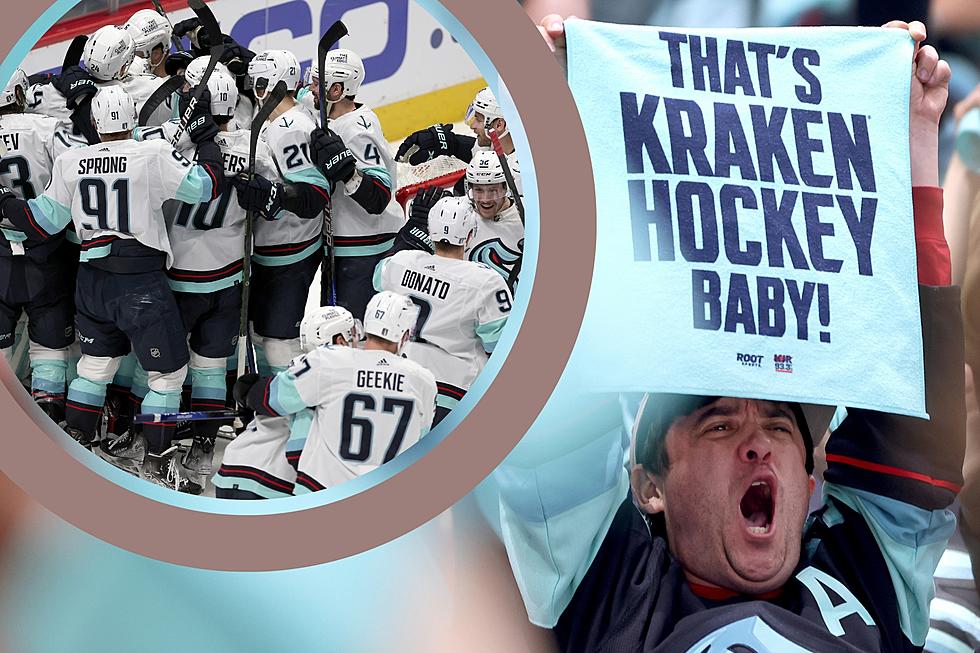 Seattle Kraken Win, Shock Colorado. Now on to Dallas vs Stars
Getty Images
Nobody gave them a chance in their first-ever Stanley Cup Playoff series against the defending champions.
Somebody forgot to inform the Kraken that it couldn't be done.
Seattle Kraken and Colorado Avalanche Game 7 in Stanley Cup Playoffs
The Seattle Kraken was nearly the worst team in the NHL in their inaugural season last year. Some off-season trades and a lot of hard work resulted in the Kraken returning with a vengeance this season, reaching the Stanley Cup Playoffs for the first time.
Very few outside the Kraken faithful fans believed they could beat the defending champion Colorado Avalanche, or even win one game in the best-of-seven series. Seattle shocked everyone in game 1 with a victory in Colorado. They even led the series three games to two until the Avalanche won game 6 and forced the Kraken to return to Colorado for game 7.
Seattle Kraken Win Game 7 in Colorado vs The Avalanche
After a scoreless first period, as they have done all series long, the Kraken scored first, getting a pair of goals by Oliver Bjorkstrand. Phillip Grubauer came up big with 33 saves on goal and only gave up one score in the second period to the defending champs.
It's now on to the second round of the Stanley Cup Playoffs for the Seattle Kraken, who became the first expansion franchise team to defeat the defending champions in the first round of playoffs.
Seattle Kraken vs Dallas Stars in 2nd Round Playoffs
Seattle will be heading to Texas to take on the Dallas Stars in the 2nd round. Game one will be on Tuesday, May 2nd at 6:30 pm Pacific Time, and Game two will be on Thursday, May 4th, game-time TBA. Games will be televised on ESPN. On the radio, listen to all the action of ESPN 1460 KUTI in Yakima.
The Stars defeated the Kraken three times back in March.
SEATTLE KRAKEN WIN GAME 7 VS COLORADO

Got a news tip? Email us here.
MOST POPULAR STORIES:
WOOF: These are the most popular dog breeds in America
More From Washington State News