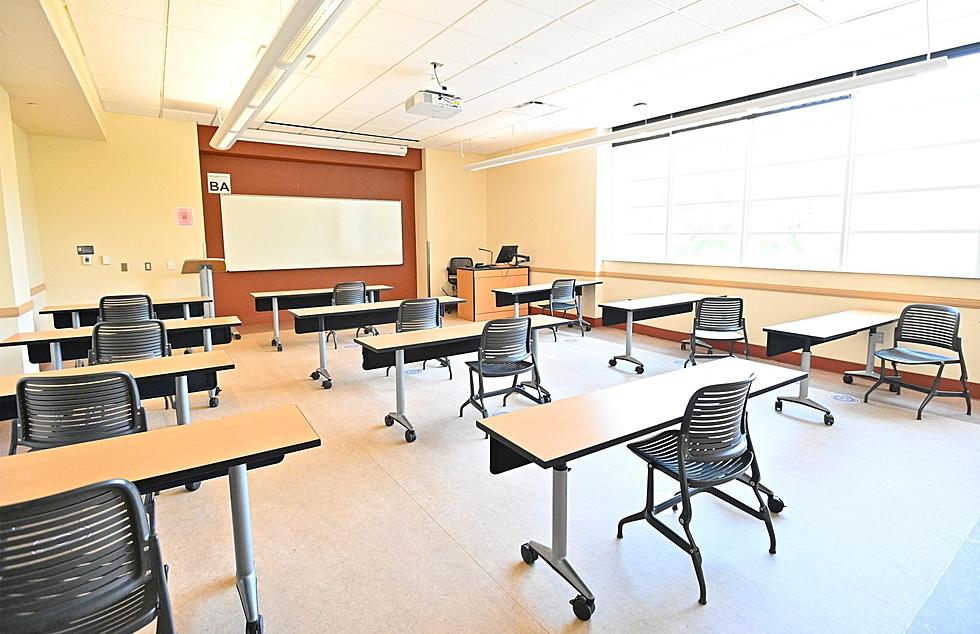 Scorecard: Washington ACT Scores vs. The Other States
Getty Images
Only 1.3 million graduating high school took the ACT exam in 2022.  That figure was only about 36% of the total graduating class of '22.   The ACT, or American College Testing Program is used by many admission departments to assess a student's college readiness based on their english, math, science, and reading scores.
According to The Center Square, the good news is for Washington state students, the average composite ACT score in 2022 was 24.6 out of a possible 36, which ranked ninth overall.
Washington students performed best in the reading section while their poorest ACT scores among the four sections were in the math section. (See Washington's results in the chart below)
ACT, Inc. reports the trend in recent years reveals ACT scores are on a steady decline. In 2022, the national average composite score fell to 19.8, the lowest mark since 1991.
That trend continued in 2023 with the  average Composite score down another 0.3 points, from 19.8 in 2022 to 19.5
An ACT website reported only about 1 in 5 students who sat for the test in 2022 met the mark in all four sections,  while over 40% failed to reach the benchmark in any section.  ACT says achieving the benchmark is an indicator of success at higher levels of education..
All data in this story is from Scholaroo, a global scholarship database.
| State | Avg. composite ACT score | Avg. English score | Avg. math score | Avg. reading score | Avg. science score |
| --- | --- | --- | --- | --- | --- |
| Alabama | 18.0 | 17.3 | 17.4 | 18.5 | 18.2 |
| Alaska | 20.4 | 19.3 | 20.0 | 21.4 | 20.4 |
| Arizona | 18.4 | 17.3 | 18.5 | 18.8 | 18.5 |
| Arkansas | 18.8 | 18.3 | 18.1 | 19.2 | 19.1 |
| California | 26.5 | 26.9 | 25.6 | 27.3 | 25.8 |
| Colorado | 23.2 | 23.0 | 22.4 | 24.0 | 23.0 |
| Connecticut | 26.3 | 26.8 | 25.3 | 27.1 | 25.7 |
| Delaware | 24.9 | 25.3 | 23.6 | 26.1 | 24.3 |
| Florida | 19.0 | 18.5 | 18.4 | 20.0 | 18.8 |
| Georgia | 21.6 | 21.0 | 20.8 | 22.5 | 21.5 |
| Hawaii | 18.8 | 17.6 | 18.6 | 19.4 | 19.1 |
| Idaho | 22.8 | 22.3 | 22.2 | 23.7 | 22.6 |
| Illinois | 24.5 | 24.8 | 23.7 | 25.2 | 24.0 |
| Indiana | 22.8 | 22.1 | 22.5 | 23.7 | 22.5 |
| Iowa | 21.4 | 20.4 | 20.6 | 22.3 | 21.6 |
| Kansas | 19.9 | 18.9 | 19.4 | 20.6 | 20.1 |
| Kentucky | 18.6 | 17.8 | 18.0 | 19.2 | 18.7 |
| Louisiana | 18.1 | 17.6 | 17.4 | 18.6 | 18.3 |
| Maine | 25.1 | 25.2 | 23.7 | 26.2 | 24.6 |
| Maryland | 24.4 | 24.6 | 23.0 | 25.4 | 23.9 |
| Massachusetts | 26.5 | 26.6 | 25.6 | 27.3 | 25.8 |
| Michigan | 24.6 | 24.7 | 23.9 | 25.2 | 24.2 |
| Minnesota | 21.0 | 19.7 | 20.7 | 21.7 | 21.4 |
| Mississippi | 17.8 | 17.2 | 17.4 | 18.2 | 18.0 |
| Missouri | 20.2 | 19.5 | 19.5 | 21.0 | 20.4 |
| Montana | 19.3 | 18.0 | 19.0 | 20.1 | 19.5 |
| Nebraska | 19.4 | 18.6 | 19.1 | 19.8 | 19.6 |
| Nevada | 17.3 | 16.1 | 17.1 | 17.8 | 17.6 |
| New Hampshire | 25.7 | 25.7 | 25.0 | 26.5 | 25.2 |
| New Jersey | 24.6 | 24.9 | 23.9 | 25.1 | 24.0 |
| New Mexico | 19.8 | 18.7 | 19.1 | 20.9 | 20.1 |
| New York | 25.3 | 25.2 | 24.6 | 26.0 | 25.0 |
| North Carolina | 18.5 | 17.1 | 18.5 | 19.2 | 18.8 |
| North Dakota | 19.2 | 17.9 | 19.1 | 19.7 | 19.6 |
| Ohio | 19.4 | 18.2 | 19.2 | 20.0 | 19.7 |
| Oklahoma | 17.9 | 17.0 | 17.3 | 18.6 | 18.2 |
| Oregon | 23.0 | 22.5 | 22.0 | 24.2 | 22.8 |
| Pennsylvania | 24.4 | 24.3 | 23.7 | 25.2 | 24.0 |
| Rhode Island | 25.2 | 25.3 | 24.0 | 26.2 | 24.7 |
| South Carolina | 18.9 | 17.8 | 18.5 | 19.6 | 19.1 |
| South Dakota | 21.5 | 20.5 | 21.2 | 22.2 | 21.7 |
| Tennessee | 18.6 | 18.0 | 18.1 | 19.0 | 18.6 |
| Texas | 19.8 | 18.7 | 19.5 | 20.4 | 19.9 |
| Utah | 19.9 | 18.9 | 19.4 | 20.6 | 20.2 |
| Vermont | 23.7 | 23.4 | 22.4 | 25.0 | 23.5 |
| Virginia | 24.6 | 24.6 | 23.5 | 25.7 | 24.3 |
| Washington | 24.6 | 24.3 | 23.6 | 25.6 | 24.3 |
| West Virginia | 20.5 | 20.2 | 19.4 | 21.4 | 20.4 |
| Wisconsin | 19.4 | 18.3 | 19.3 | 19.7 | 19.8 |
| Wyoming | 19.2 | 18.1 | 18.9 | 20.0 | 19.5 |
The Highest Paying Careers In 2023
Gallery Credit: Shannon Holly
More From Washington State News