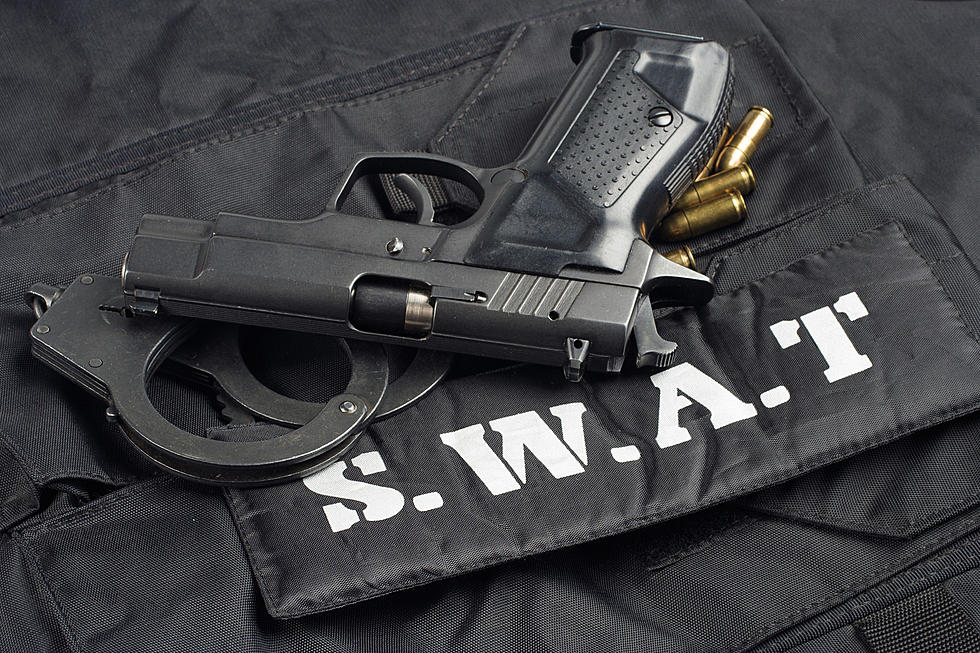 East Wenatchee Woman Arrested Following SWAT Standoff
Source: zim286. File photo.
An East Wenatchee woman is in jail after reportedly assaulting another woman with a knife and staging a four-hour standoff with police early Thursday morning.
The East Wenatchee Police Department says officers were dispatched to a residence in the 800 block of Garden Place at around 3:15 a.m. after receiving reports that the 32-year-old suspect had attacked the 30-year-old victim.
"The female suspect attacked the female victim with a knife, which was described to be large, like a machete," says Assistant Police Chief Erik Hampton. "She (The suspect) also had a previous criminal history of violence."
Investigators say the suspect used the blunt end of the knife to strike the victim but did not stab her.
Following the alleged assault, the victim reportedly went to a neighbor's house and phoned police, who arrived on scene and were unable to get the suspect to exit the residence.
Hampton says the East Cascade SWAT Team was then called in to get the suspect to surrender.
"We didn't want to force an encounter by simply going in to get her and risk hurting her or possibly one of our officers. When SWAT was deployed they surrounded the house and relieved the patrol units on scene so they could handle other calls in the city. Then they began negotiating with the suspect to come out and would have escalated their use of force if she hadn't"
The woman surrendered without incident after roughly four hours. She was arrested and booked into jail on suspicion of second-degree assault and residential burglary.
The victim was taken to Confluence Health Hospital for treatment of injuries to her ribs and wrist.
The incident also marked the debut of the East Cascade Crisis Negotiation Unit, which was established four months ago as part of the East Cascade SWAT Team.
Hampton says the department credits both the new unit and SWAT for their interventions in bringing the incident to a peaceful ending.