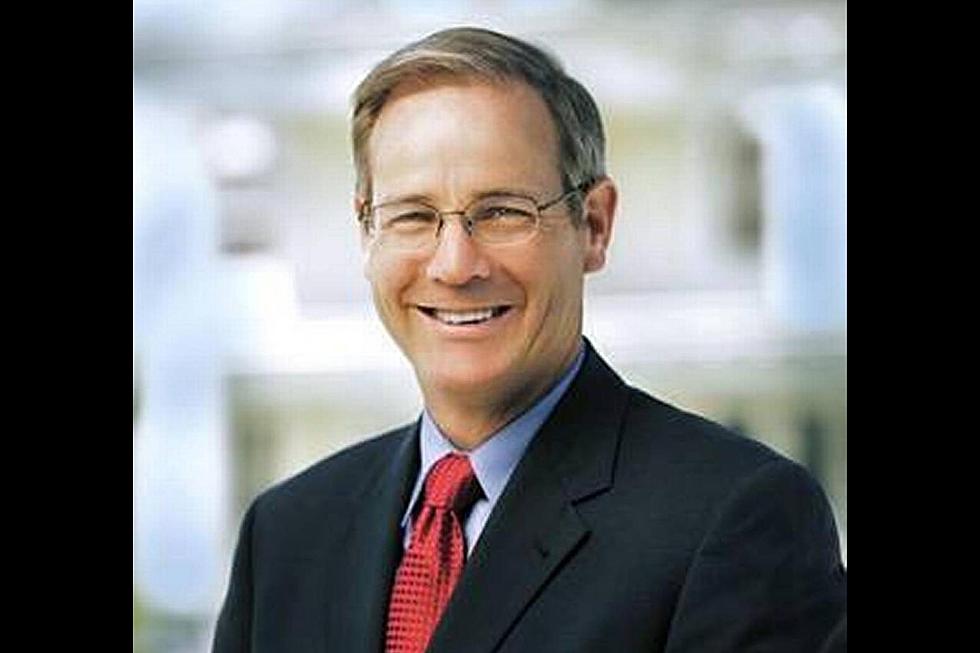 Franklin County Commissioner's Major Announcement About Future
Photo: Franklin County
For the last 15 years on the Franklin County Board of Commissioners there has been one constant...Brad Peck.  Peck has served District 1, which is the majority of the City of Pasco on the Board since January of 2009 (elected 2008).

One of the longest serving Commissioners in Washington State, Peck has seen a lot in a decade in a half.  Franklin County has grown from just under 71,000 when he was first elected (Pasco having the lion's share of that, just below 56,000) to a little more than 102,000 (Pasco with nearly 81,000 of that number).
Other than Population growth, the County has seen significant economic growth and development.  Peck has been a part of that growth while working to meet the needs of Franklin County as a part of the WSAC (Washington State Association of Counties) Legislative Steering Committee as Co-Chair, the Columbia Basin Development League, and the WSAC County Road Administration Board.
Peck put out a press release on the afternoon of November 8th stating he was resigning effective January 1st 2024, and he laid out his reasons, and they didn't paint a flattering picture of the current state of the County, but anyone who has paid attention over the last few years has seen that for themselves.
Peck laid out his decision to walk away with a year left like this:
'The county has devolved into an arena of hyper-politization, cronyism, workplace bullying and personal acrimony. There are an unfortunate number of examples. Elected officials and numerous employees walking out of Franklin County, and armed bullhorn-toting protestors trespassing at my personal residence, are just two of many."
Some of the area news coverage of Commissioner Peck's pointed statement look like this:
Franklin County HR Director Resigns, Cites "Toxicity", "Bullying"
Franklin County WA. Attempt to Fire Administrator a Disgrace
'Constant Bullying' Franklin County HR Director is Third in 18 months to resign over toxicity
That doesn't include the battles during the weekly Commissioner Meetings.
The decision also provides those thinking about running for the seat plenty of notice that he is not.  You can expect a full slate of Republicans, and I'm sure a Democrat or two, to run next year.
Peck ended his resignation letter with a message for the registered voters in the County about the current political climate and how they can affect change:
"The power to identify and correct Franklin County's governance issues ultimately rests with the voters. I hope they act decisively."
A Winterization Checklist to Ready Your Home for the Cold
You can do the majority of these essential tasks on a weekend by yourself and most don't require a lot of money to complete. Not up to the task? Hire someone handy to do it all. Whatever you decide, they're important winterization steps for all homeowners and by following them your home will be ready for winter and your family more comfortable. And, you'll save a few bucks to boot.
Gallery Credit: Paul Drake