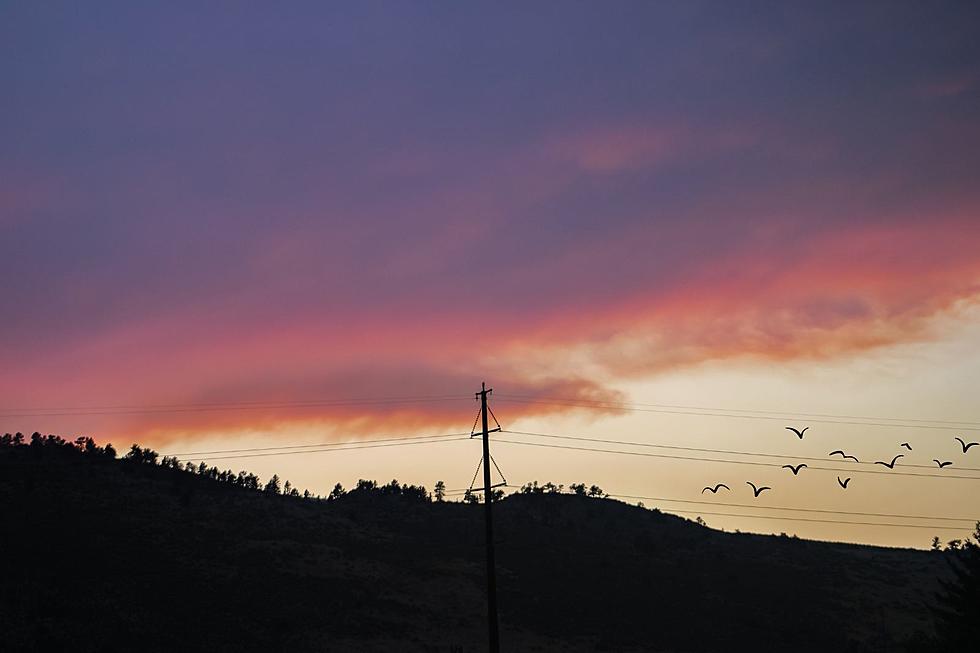 'Good fire': EPA okays state plan for smoke management from prescribed burns
Canva-Getty
(The Center Square) – The U.S. Environmental Protection Agency has approved Washington state's updated smoke management plan for prescribed burning on forest lands.
The plan regulates controlled burns intended to reduce fuel loads, restore forest ecosystems and reduce risks to communities from catastrophic wildfires while minimizing the harmful effects of smoke on air quality.
By increasing the "tools and timing for prescribed burning, we can better prevent and reduce the health impact of smoke from wildfires on our communities," said Casey Sixkiller, regional administrator of EPA's Region 10 Seattle office, in a news release Thursday.
Sixkiller said wildfires are becoming more frequent and more severe, particularly in the Northwest. The agency, she said, is working with local, state, tribal and federal partners to "help prevent, prepare for, and mitigate those risks and impacts."
Hilary Franz, Washington's Commissioner of Public Lands, said prescribed burns are a key component for the state Department of Natural Resources in restoring, maintaining, and improving forest health.
"Using 'good fire' to remove potential fuels safely and efficiently makes our forests and grasslands healthier and less susceptible to the explosive wildfires that have filled Washington's summer skies with smoke the last decade," said Franz. "With this plan, we'll be able to do the work we need to keep our skies and lungs clear."
Prescribed burning — the controlled application of fire to reduce unwanted wildland fuels — is done under specific environmental conditions and protocols, confined to a predetermined area, and on a limited intensity and scale to achieve forest land management objectives.
State officials expect to use more prescribed burns to mitigate future threats of wildfires in Washington.
The Department of Natural Resources has jurisdiction for prescribed burning on state forest lands, while the Washington Department of Ecology is responsible for managing the Clean Air Act State Implementation Plan, which was last approved by EPA in 2003.
Ecology deputy director Heather Bartlett said the smoke which repeatedly blanketed Washington from large-scale wildfires in recent years has "taken an enormous toll on the health of our state's communities."
"This updated plan provides an important tool for preventing wildfire, and we're pleased we were able to work with our partners to protect air quality and public health," said Bartlett.
Following a series of significant wildfires, the Washington State Legislature directed DNR to study prescribed burning practices and improvements to the smoke management plan and increase the pace and scale of controlled burns.
Ecology submitted the updated smoke management plan for inclusion into the state implementation plan in August 2022.
That year, DNR resumed the practice of prescribed burns on state trust lands after a 15-year pause, saying the operations can improve the health of older trees, support new and existing wildlife habitat, recycle soil nutrients back into the ground, and provide a safer landscape for wildland firefighters in addition to protecting communities and lessening risks from poor air quality.
In 2020, over 1,400 fires burned about 996,000 acres in Washington, destroying 205 homes in the process, news reports said at the time. The state's worst-ever year for wildfires came in 2015 when nearly 1.14 million acres burned.
But in 2022, Washington saw the fewest acres burned in 10 years – just over 140,000 acres, Franz said last October, noting that 94% of the fires were confined to 10 acres or less. She cited benefits from legislation enacted in 2021 which provides long-term funding for additional fire crews and equipment, including aerial resources.
Currently, DNR crews are deployed on two large fires in the state, both of which started on July 29: the Eagle Bluff blaze near Oroville that has burned an estimated 16,427 acres in timber and brush; and the Sourdough fire near Newhalem that was sparked by lightning and has since burned about 1,800 acres of timber land.
The Center Square
is a project of the 501(c)(3) Franklin News Foundation. We engage readers with essential news, data and analysis – delivered with velocity, frequency and consistency. If you would like to read the original article,
click here.
More From Washington State News