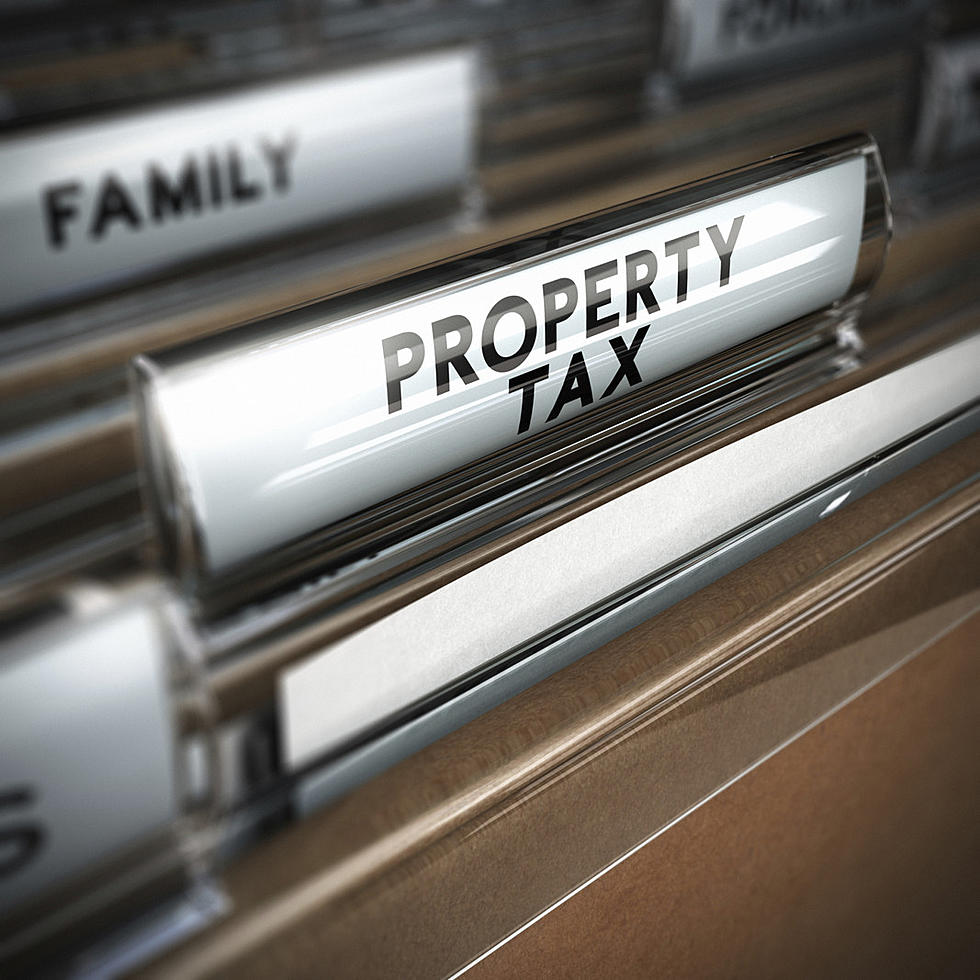 Douglas County Commissioners Oppose Port Authority Tax Plan
Property tax image from TownSquareMedia
Douglas County Commissioners are expressing strong opposition to a proposal by the Chelan Douglas Port Authority to implement a property tax that would be the same for both Chelan and Douglas counties. 
The commissioners say the move will not require voter approval and contend it would only be legitimate if approved by voters in both counties. 
Port commissioners could adopt a resolution at their meeting Tuesday for the joint property tax. 
Language in the Port's resolution says if the measure is adopted by them, then it'll indeed would be sent to voters in both counties in November. 
Landowners in Chelan County currently pay a higher rate than those in Douglas County toward the Port Authority.  
The Port of Chelan County's tax levy rate is 17-and-a-half cents per $1,000 of assessed value while the Port of Douglas County 2022 tax levy rate is 13.2 cents per $1,000 of assessed value. 
Under the Port's resolution, the difference of 4.3 percent would be erased under the "rate equalization" with property owners in both counties paying 16.2 cents per $1,000 of assessed value. 
Port commissioners seem interested in equalizing the rate in both counties sooner than later because the current 4.3 percent difference could expand over time as new operations such as the Microsoft data center in Malaga ramp up. 
Two thirds of Port commissioners from both counties would need to sign off on the equalization plan Tuesday for it to move forward. 
Douglas County commissioners sent a letter to the Port Authority last week stating their disapproval of the rate equalization plan. 
The Douglas commissioners says their county has seen an impressive level of economic development since the port authorities of the two counties were combined into one largely as a result of policy making by the county. They're against raising Douglas County's tax levy for the port simply because Chelan County's rate is higher. They suggest lowering any equalized rate or encouraging additional development in Chelan County. 
The possibility for the two counties to even have an equalized rate going toward the Port Authority came with the passage this year in the state legislature of 12th District Rep. Keith Goehner's House Bill 1663. The measure allows two or more port districts that operate under a mutual agreement to conduct a joint property tax levy under certain conditions.  
Goehner said he introduced the legislation at the request of the Chelan and Douglas port districts. 
According to a May 3 news release from Goehner's office, the new law does not allow the ports to go beyond what is currently collected, and the ports would still be constrained by the 1 percent annual levy increase limitation. 
Douglas County Port Commissioner Mark Spurgeon endorsed the legislation as president of the Chelan Douglas Regional Port Authority. 
"This bill will insure fairness and equal representation for the citizens of our region—Chelan and Douglas counties," said Spurgeon. 
More From Washington State News