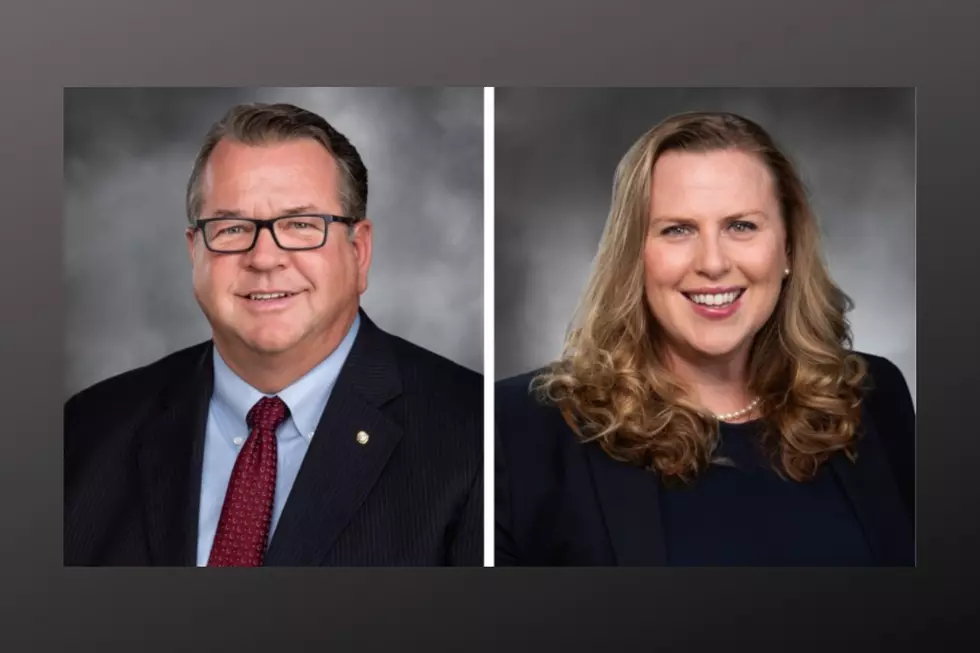 Bipartisan Police Pursuit Fix Filed in Washington State House
Reps. Eric Robertson R-Sumner and Alicia Rule D-Blaine
A bipartisan bill, that has amassed 38 co-sponsors in the State House, would change the current law regarding police pursuits in Washington State.  Representatives Eric Robertson, R-Sumner and Alicia Rule, D-Blaine have introduced HB 1363.
The bill had it's first reading January 16th and was referred to Community Safety, Justice, & Reentry Committee.  HB 1363 would restore the previous threshold to begin a vehicle pursuit that was removed by HB 1054 (passed in the 2021-22 bienniel) that regulated police tactics and equipment.
What Needed to Be Changed?
HB 1054 created a new standard that limited vehicle pursuits to instances where there is probable cause to believe that a violent or sexual crime has been committed or reasonable suspicion that a driver is under the influence.  It made it difficult for police to pursue and has led to an increase in motor vehicle thefts and drivers refusing to stop for police.
Rep. Rule said regarding the creation of the bill "Criminals know they can run and are taking advantage of well-intentioned reforms meant to curb unnecessary injuries and deaths from vehicle pursuits. I voted against this change in policy in 2021, and I believe it has not had the intended effects." 
What changes with HB 1363?
House Bill 1363 puts back in to place the initial threshold to begin a vehicle pursuit to reasonable suspicion that a crime has or is being committed while keeping other elements and safeguards put into place by House Bill 1054.
Rep. Robertson, a former State Trooper, had this to say regarding the bipartisan work on this legislation "I'm glad we're finding common ground to correct current statute to allow troopers, deputies, and officers to engage in a vehicular pursuit if there is reasonable suspicion the person in the vehicle has or is committing a crime. Our law enforcement professionals need this discretionary tool put back into their toolbox."
The senate has introduced a companion bill SB 5352 that is also a bipartisan effort.
How Many in America: From Guns to Ghost Towns
Can you take a guess as to how many public schools are in the U.S.? Do you have any clue as to how many billionaires might be residing there? Read on to find out—and learn a thing or two about each of these selection's cultural significance and legacy along the way.
More From Washington State News