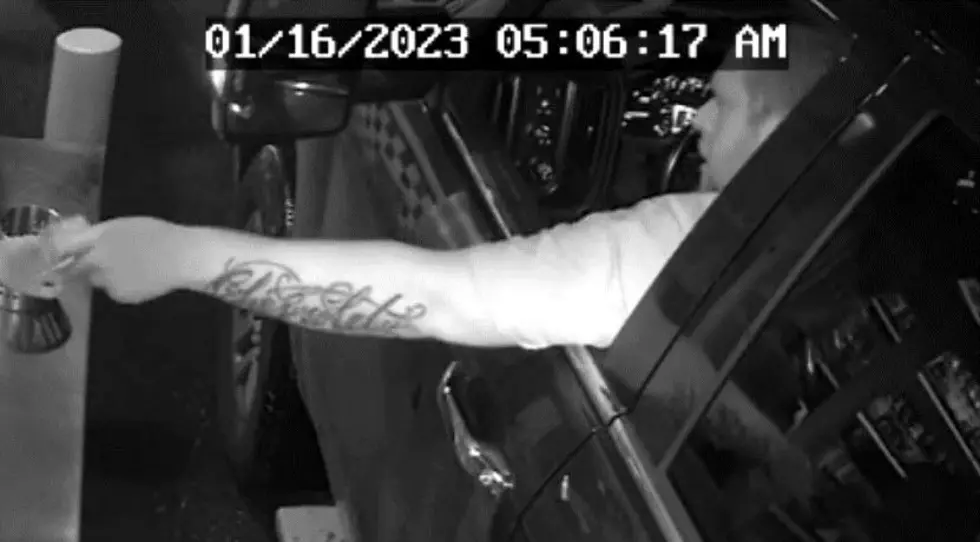 Auburn Police Looking for Suspect After Abduction Attempt Fails
Photo Aberdeen PD Facebook Page
Auburn Police are searching for a suspect in the attempted abduction of a barista just after 5am on the morning of January 16th.  A disturbing video was provided by the coffee stand to Auburn Police, who then shared them on their social media pages.
In the surveillance video, as well as multiple still photos, you can see a distinctive tattoo on the suspects left arm.
The video shows a white man with short hair, short beard, and a tattoo that reads "Chevrolet" on his left forearm.  The suspect grabbed the barista's arm as she was handing back his change.  He then attempted to snare the barista's arm, unsuccessfully, with a "looped ziptie device" according to Auburn Police.
The barista was able to pull her arm away and close the service window of the stand.  The suspect drove away in a dark colored truck, leaving his change that was dropped by the barista on the ground.  Police have not disclosed the location of the attempted abduction.
If anyone can help identify the suspect, Auburn Police ask that you contact them through their tip line at 253-288-7403.
More From Washington State News